The Wire on Wax Cylinders and EVP
December 11, 2010
The latest issue of The Wire features a four page article on EVP and Ash 9.4/PARC 4 - CM von Hausswolff's and Michael Esposito's "The Ghosts of Effingham".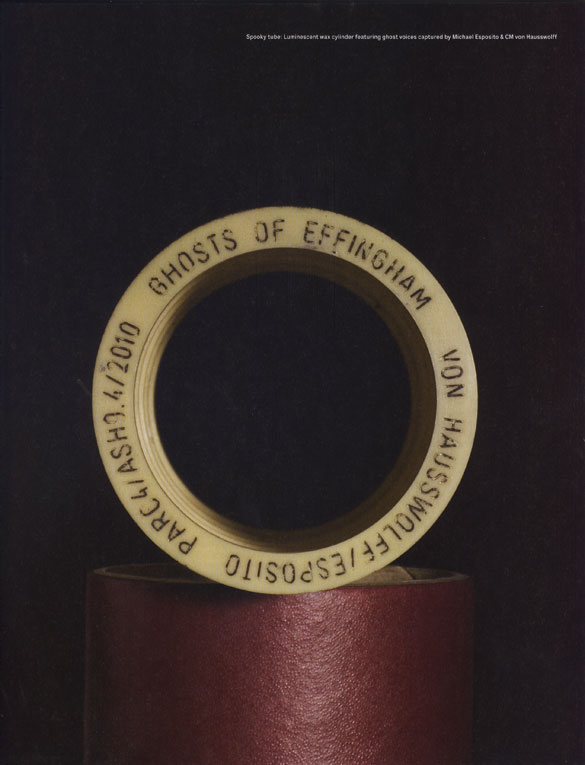 Photo © Thomas Adank
The Wire writes: "Revisiting his family farm with Carl Michael von Hausswolff, Michael Esposito captured the sounds of his ancestors for their wax cylinder project, "The Ghosts of Effingham". Ken Hollings spools back to the days of Thomas Edison to investigate how obsolete recording devices and the dead voices captured on them have changed our perceptions of the material world."

Buy "The Ghosts of Effingham" in the TouchShop
www.ashinternational.com
www.ashinternational.com/parc
www.thewire.co.uk
«
back